Auctions: May 5, 2007
At the
24th Annual Exhibition
of the Canadian Society of Marine Artists (CSMA), Saturday, May 5, 2007, the items below will be auctioned. For those people who are unable to attend, you have an opportunity to bid on these items before 12:00 noon of May 5, 2007 when the final bids from both the Silent Auction and Live Auction will be adjudicated by Manson Slik, CAI, AARE, auctioneer.
Live Auctions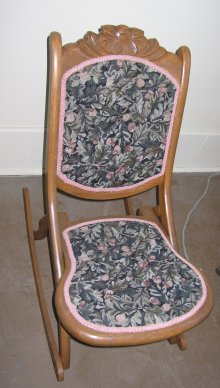 Charming folding rocking chair, perfect for relaxing in comfort and allows for easy storing. Value $150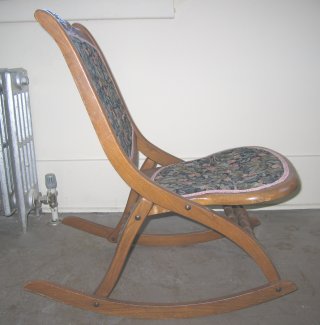 *******************************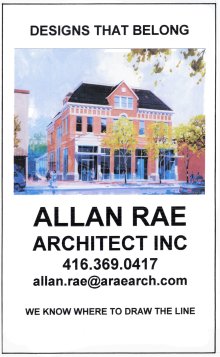 Architectural design consultation for one hour for a residential addition or renovation or a preliminary design consultation for a new home, with renowned architect, Allan Rae. $150
*******************************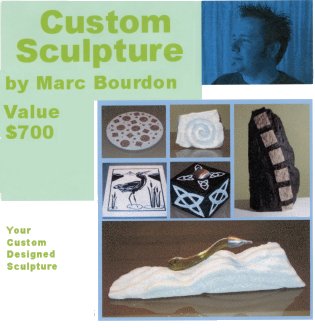 Commission your own sculpture in by artist Mark Bourdon, a member of the design team at Campbell Monument Company and a participant in the Emerging Sculptors Exhibition of Canada during the summer of 2006. His enthusiasm for the art and is well demonstrated by the beautiful pieces he has sculpted. A creative meeting with Mark for your commission will include a choice of modern indoor or outdoor style, in granite, marble or limestone with a maximum weight of 150 lbs. and a discussion of colour tone and inspiration. Retail value: $700
*******************************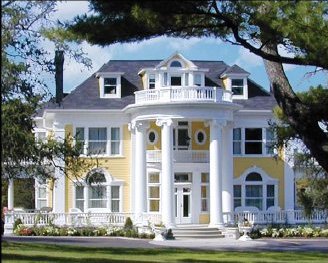 Claramount Spa, enjoy the elegant luxury when you stay over night, take a spa treatment and enjoy superb gourmet regional cuisine in, Clara's, a delightful dining room overlooking Picton Bay. Attentive service and a discriminating wine list will complement your dining experience - dreams are made of this. Retail value is $500
*******************************
In Mexico, one week time share at the Mayan Sea Gardens a 5 star luxury hotel in Mazatlan. Visit the pearl of the Pacific,this resort welcomes you with beautiful beaches and the warm hospitality of its attentive staff. Relax on the beach, explore old Mazatlan or indulge your passion for deep-sea fishing.

The suite is two bedrooms accommodating two couples in comfort, (no pets). The hotel has three pools and one that is covered to provide comfort at mid day. Ten to fifteen minutes from the centre of the charming old town and port. - Value $2,500
*******************************
A beautiful antique Duncan Phyfe drum 30" table, perfect for elegant living. $1,500. Current bid is $500.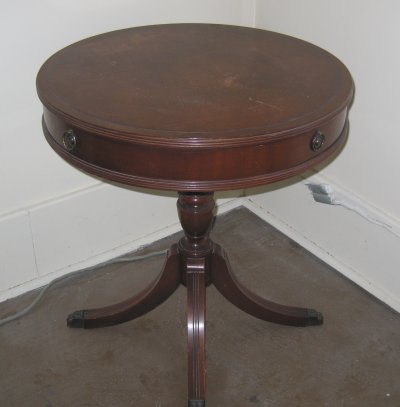 Leather covered on top, slight bump on corner of drawer.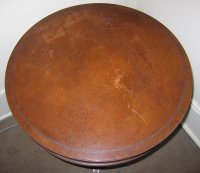 *******************************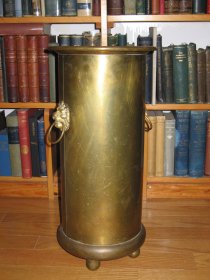 Brass is in. This attractive twenty two inches high Brass Umbrella holder makes a special addition to one's décor. Retail value $100


*******************************

A Month free Gold Membership at the Prince Edward Fitness and Aquatic Centre where you can enjoy various pool activities and consult a trainer, and use the equipment to maintain a healthy life style, play squash and special children's programs, at this athletic club for an individual or family - $105
*******************************

A 3 day 2 night Kayak package including PFd's and paddles, donated by The Peak Experience of 795 Gardiners Rd., Kingston, Ontario - $250
*******************************

Office putter, beautifully presented in an attractive all wood desk box. - Retail value $95


*******************************

Dog Training - Winstead Farms : six classes in dog training to assist owners with the love and care of their special pet. $65


*******************************

Teddy Bear HMCS Picton - priceless


To place a bid please call (613) 476 1177 or e-mail auction@AandC.org. Outside bidding will end at 12 noon Saturday, May 5, 2007




Reviewed 2 May 2007