OPEN HOUSE
&
MARINE ART SALE
30 November 2003
Enjoy the festive time and get together with members and friends. There will be many works of the Canadian Society of Marine Artists that would make great Christmas gifts.
Below is a very partial preview of some of our artist's works.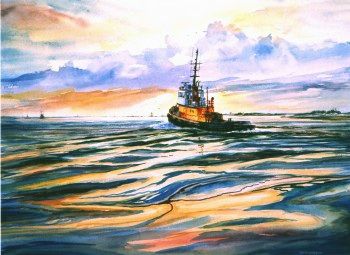 Outboud at Sierra 8
watercolour, by Ray Warren, CSMA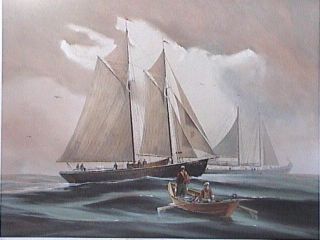 Archie F. MacKenzie on the Grand Banks
print, Yves Bérubé, CSMA, IFA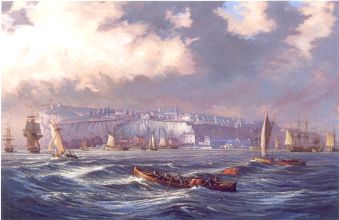 Squall over Quebec
print, by John Horton, CSMA, FCA
We look forward to welcoming you.
Sunday, November 30, 2003
1- 5pm
Archives and Collections Society
2 Gladstone Ave., Picton
613 476 1177