Prince Edward Collegiate Institute - Award 2006
Friday, June 30, 2006
In keeping with one of the principal goals of the Archives and Collections Society - that of promoting education in the area of history, art and culture - the Society, in keeping with policy started some years ago, again made an award to the local high school, Prince Edward Collegiate Institute.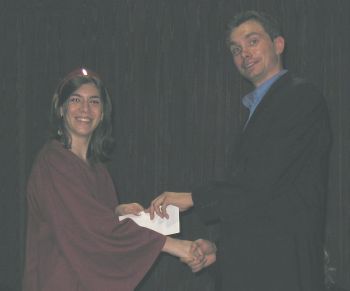 The Society was proud to participate in the graduating ceremonies for the 2006 students of PECI held this year in Picton, June 29th 2006.
Matthew Stiff, one of the Society's Directors and himself an alumnus of Prince Edward Collegiate Institute, presented the Archives and Collections Award for a deserving graduate proceeding to a college museum or curator program or university studies in History or Art History. Kathryn Ziedenberg was the happy recipient of the Society's scholarship.
We wish her all the success as she continues her education at the University of Western Ontario.