Julie Ferguson, RCNR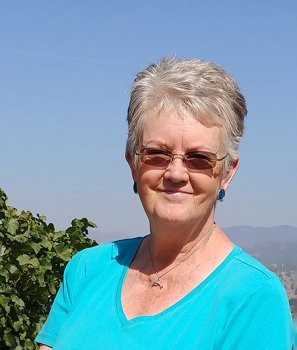 Julie Ferguson © Michael C. Kaisaris 2020

Our Julie Ferguson fonds consist of her collection of documentation covering the Canadian Submariner Service. Included are copies of service of crew, the various submarines used by the Canadian navy, the history of acquisition of these vessels, their sea trials and active service. There are audio and video tapes recording her interviews with the officers and crew. The information contained was gathered for almost four decades and tells a complete history of the Royal Canadian Naval Submarine service beginning in 1914.

_____

Julie H. Ferguson has been studying and writing about the Canadian Submarine Service for thirty-eight years. Her interest in it began when, as a naval reserve officer, she visited HMCS/M Okanagan and her crew in 1979. Through a Canadian Periscope in its first edition (Dundurn Press 1995) was her first book of thirty-two, four of which are about Canadian history, six are for writers and teachers, and the rest are photography portfolios.

Her second submarine book, Deeply Canadian: New Submarines for a New Millennium (Beacon Publishing) was released on December 2, 2000 to coincide with the commissioning of HMCS Victoria, the first of the four Victoria class submarines. Julie's naval history articles have appeared in Legion magazine, Sea Power, Sentinel, Vanguard, USNI Proceedings, Resolution and WARSHIPS IFR, to name a few, and on many websites and blogs, as well as CBC's book From the West Coast to the Western Front: British Columbians and the Great War, published in September 2014.

Both Through a Canadian Periscope and Deeply Canadian were updated and published in 2014 in their second editions to celebrate the centenary of the Canadian Submarine Service. Julie's web site is at Canadian Periscope.

Not only is Julie a successful author, but also an accomplished professional speaker, a freelance travel writer, and a photographer who has appeared on national TV and radio. For more details, please visit www.beaconlit.com.

Julie's late husband, James was a former CO of HMCS Okanagan. She now lives in Penticton, BC.

The Julie Ferguson fonds are catalogued – details can be found here.