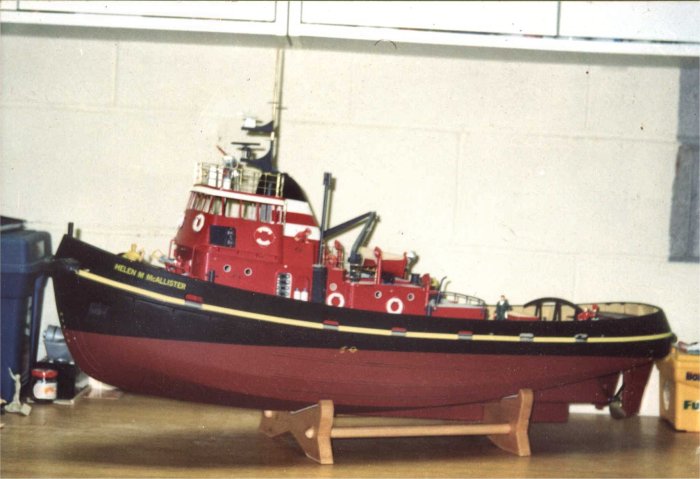 Model nearing completion in the workshop, December 2002.
Helen M. McAllister
The St. Lawrence Seaway Tug Helen M. McAlister was scratch built by Robert Holden who started the design research in March 1999. The drawings were completed that same month for a scale of 1:32 (3/8" = 1'0"), and the the keel was laid April 1999 The length of the model is 38" with a displacement of 27 lbs. She is twin screw with independent speed controls, diesel and horn sound system; operational radar and fire monitor, navigation and deck lighting.
We also hold Mr Holden's research material and notes.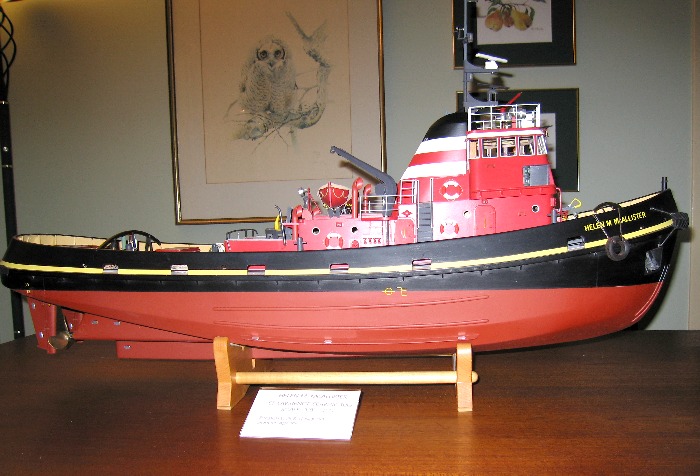 Helen M. McAllister, starboard side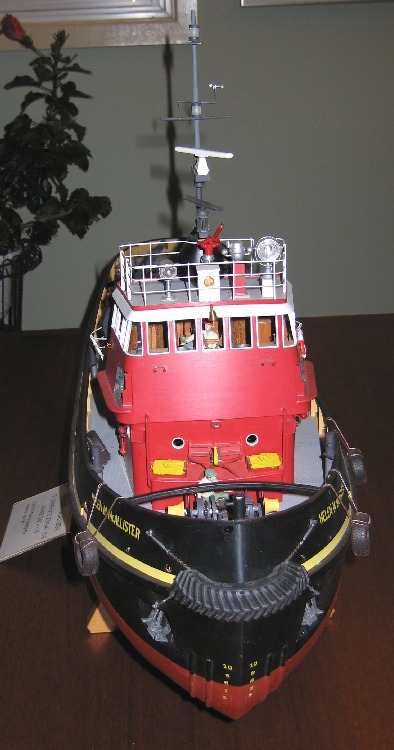 Helen M. McAllister, bow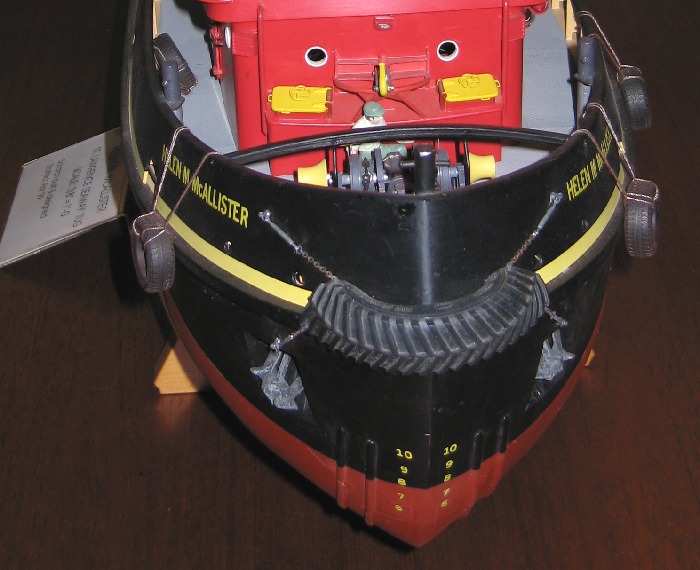 Helen M. McAllister, Lower bow detail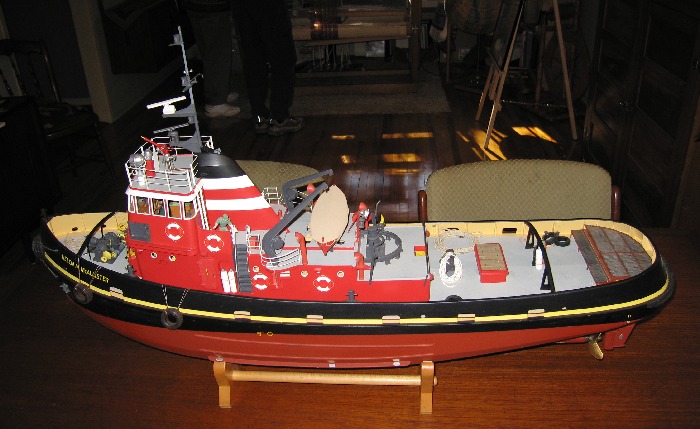 Helen M. McAllister, deck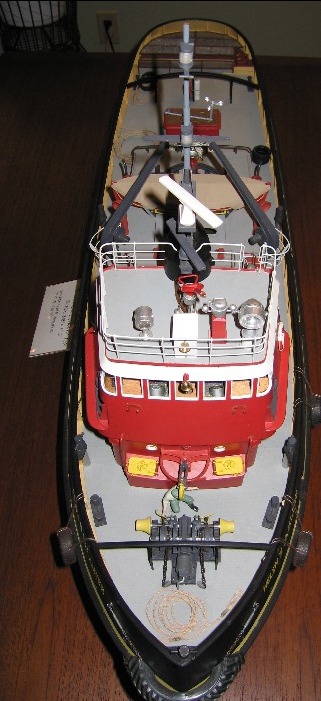 Helen M. McAllister, deck from bow
Helen M. McAllister, deck from stern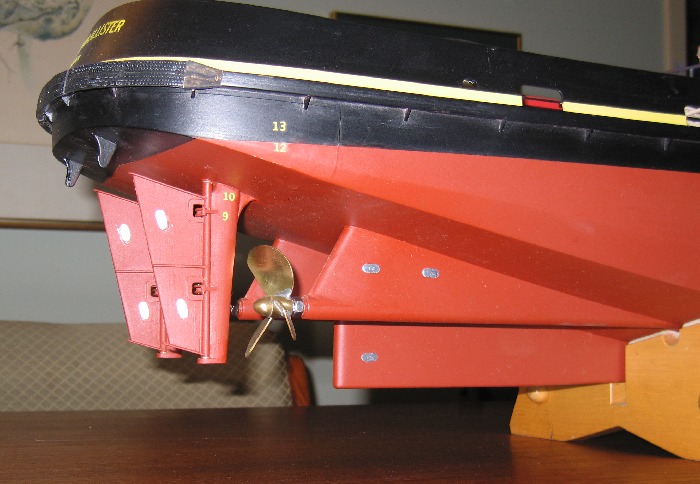 Helen M. McAllister, propellers