Our "Sail magazine" collection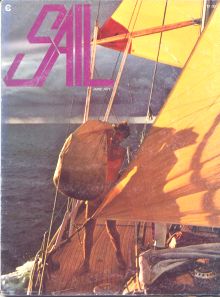 Sail, June 1971
Sail was founded in 1970, and is published monthly by Primedia (update 2015: Cruz Bay Publishing Inc., an Active Interest Media company.) Our collection starts with Volume 2 Number 6 (June 1971), and is partly incomplete up to Volume 39 Number 12 (December 2008) with nearly 350 individual issues available on our shelves.
Left: from the June 1971 issue - untitled, by photographer Norris D. Hoyt.
Collection: General
Availability: all boxed, single - no volumes
Indexing: by NMA, incomplete but available here.
We are actively collecting back issues of this magazine; if we already have – or receive more, duplicates – we will gladly exchange with other collections. Please E-mail us.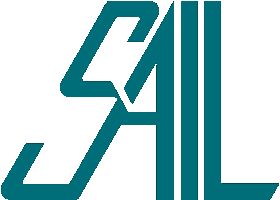 Sail Magazine,
84 State Street, Suite 301,
Boston, Mass,
02114,
Phone: (617) 720 8600 Fax: (617) 723 0911
Website: www.sailmagazine.com
E-mail: see website for various departments
Some articles:
1979, August - To build a "beautay" by Ralph J. Smith

Index to Sail magazine
Notes:
This list requires javascript enabled in your browser.
This shows our holdings, more indexing data will follow...
Click on column headers to sort up/down.