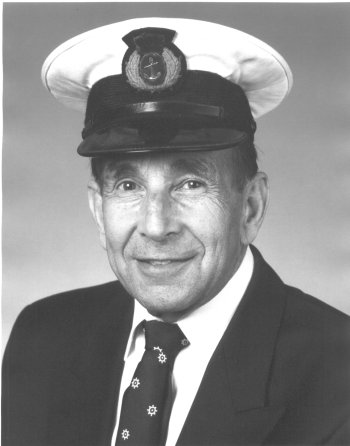 Cecil Yolles.
Cecil Yolles
A lifetime yachtsman, Cecil sailed out of Toronto in the early fifties and discovered that Yacht Club's would not accept Jewish sailors as members so with some friends, they established the Island Yacht Club on Mugg's Island, part of Toronto Islands in the harbour in 1951. In 2012 he was honoured as an honourary commodore during the club's 60th anniversary celebrations. Cecil joined the Canadian Power Squadron and held the position of National Vice Commander.
Cecil recieved a degree in Commerce and Finance from the University of Toronto and worked in the family furniture business. After its sale, he established his own furniture business and also went into real estate creating Yolles Realty Ltd. which is part of the Real Estate Investment Trusts Industry. He has served on the building committee of Mount Sinai Hospital and the governing board. He is also a honorary board member of the Friends of Simon Wiesenthal Centre for Holocaust Studies.
Cecil has served as a Director of the Naval Marine Archive and is a member of the Admirals Club of the Naval Marine Archive the Canadian Collection. He donated his expansive yachting library to the NMA which greatly expanded the collection holdings books and magazines.