Annual Dinner 2013
Our Donors and Sponsors
The Naval Marine Archive The Canadian Collection™ would like to thank the following sponsors and donors for their generosity in supporting our annual dinner:
A. Haley

D. Yolles

H. Campbell

J. Mason

M. Whittleton

Portabella

R. Clapp

S. Pritchard
Our annual fund raising dinner was held on Saturday, May 4th, 2013 at the , located very near , Ontario.
Fellowship and marine art of the created an ambiance to heighten the enjoyment of a delectable buffet of local fare and seafood prepared Chef de Sousa.
We had numerous silent auction tables and a live auction for all to enjoy.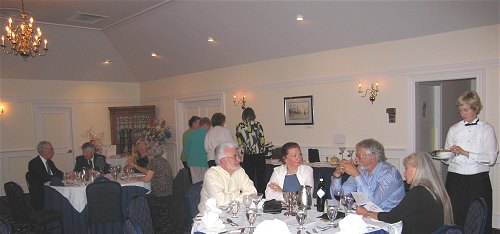 We look forward to welcoming you and your guests next year on Saturday 3 May 2014.