The Twelfth Annual Victory Art Show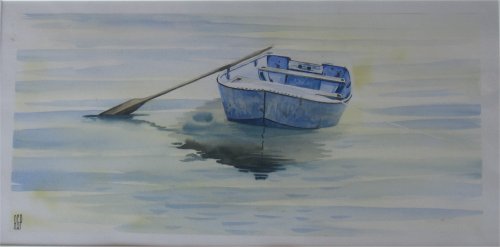 Blue Bottom watercolour by Ron Pickering
From the 1st to the 15th of August 2019, the Naval Marine Archive, The Canadian Collection™ is hosting an exhibition of artwork by artists of the County at The Victory, 205 Main Street, Picton.
This twelfth Annual Victory Art Show features artists who work in oil, acrylic and watercolour with a wide range of subject material. A number of these artists have received the Essroc award Artist of the Year at the Prince Edward County Fair.
Impressive works from artists and sculptors, notably: Pat Busscher, Hugh Charlebois, Carol Perrin, Ron Pickering, Laurie Scott, and Takashi Sakamoto,
Enjoy the art – the gallery is open daily 10am to 6pm.