New book signing in November...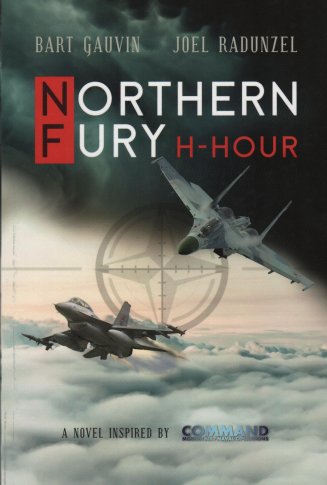 Northern Fury: H-Hour
Author Bart Gauvin will be here Saturday the 16th of November from 2-5pm to sign his book.
The two authors, Bart Gauvin and Joel Radunzel are both experienced military personnel, one in Canada and one in the United States, and they have collaborated to create an exciting senario in a world of "what if something important had changed in history".
This novel tells an alternative history of a World War III, with a northern front where the harshness of elements adds to the battle, testing the opponents to their limits. Full of detail, the story is fast moving, a mixture of aircraft and missiles, ships of all sizes from spy ships to Coast Guard cutters, submarines to cruise liners; the men and women involved show heroism and panic intermingled with varying levels of competence, come alive as the events unfold. Readers looking for a web of adventure will not be disappointed – afficionados of war games will find genuine food for thought.
Northern Fury is inspired by the war game Command:Modern Air/Naval Operations. Bart builds senarios for these exciting war games.
The Naval Marine Archive
The Victory, 205 Picton Main Street
Tel: 613 476 1177