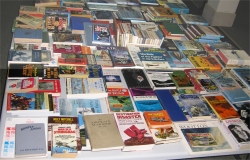 Enticing titles for good reading.
The sale starts at 10 am. on Saturday the 5th of December and runs daily until 6pm Saturday the 12th of December.
A wide variety of non fiction and fiction titles makes it a good time to stock up. These photos show just a fraction of what is available.
Topics such as yachting, local, Great Lakes, navy, aviation, military, art and Canadiana interspersed with adventure, novels from the early 1900's and more... A book lover's dream.
This is our fundraising event for our charitable programs.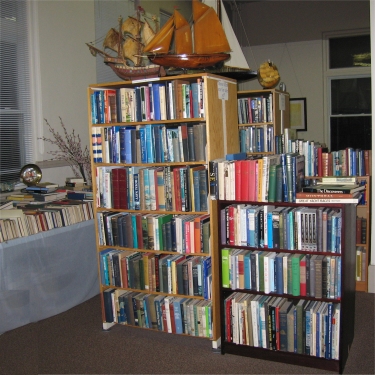 Special books for your collection.