Steve Wight signs "Perdition Granted"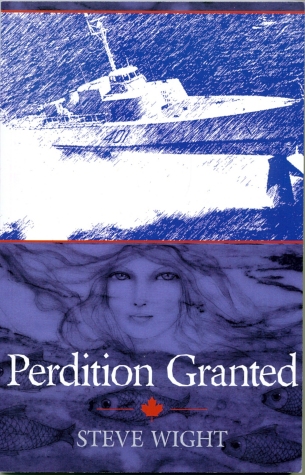 Perdition Granted... adventure on the Lake
Author Steve Wight will be here Saturday 22 April at 2pm. to sign his new book.
This must read novel is about adventures and intrigue on Lake Ontario.
The story begins on a dark and stormy November night as the heroine is barrelling through Picton with no time to spare on the way to Long Point for a search and rescue operation. As the story develops the crew discover that there is a submarine about and for those who remember the Bras d'Or HMCS 400, they will be delighted with Bras d'Or II playing a major role in this story.
You will enjoy chatting with the author, who is also a Thousand Islands riverboat captain.
Perdition granted by Steve Wight. ISBN 9781773020426. 1st tpb ed. Victoria, BC: Tellwell (Loon Point Boatworks), 2016. 174 p. 23 cm. Full details in our catalogue and on the http://www.perditiongranted.com/ [deadlink] author's page
The Naval Marine Archive
The Victory, 205 Pcton Main Street
Tel: 613 476 1177