Ken Deeley, CSMA

a Retrosepctive Exhibition
Opening 21 October 2023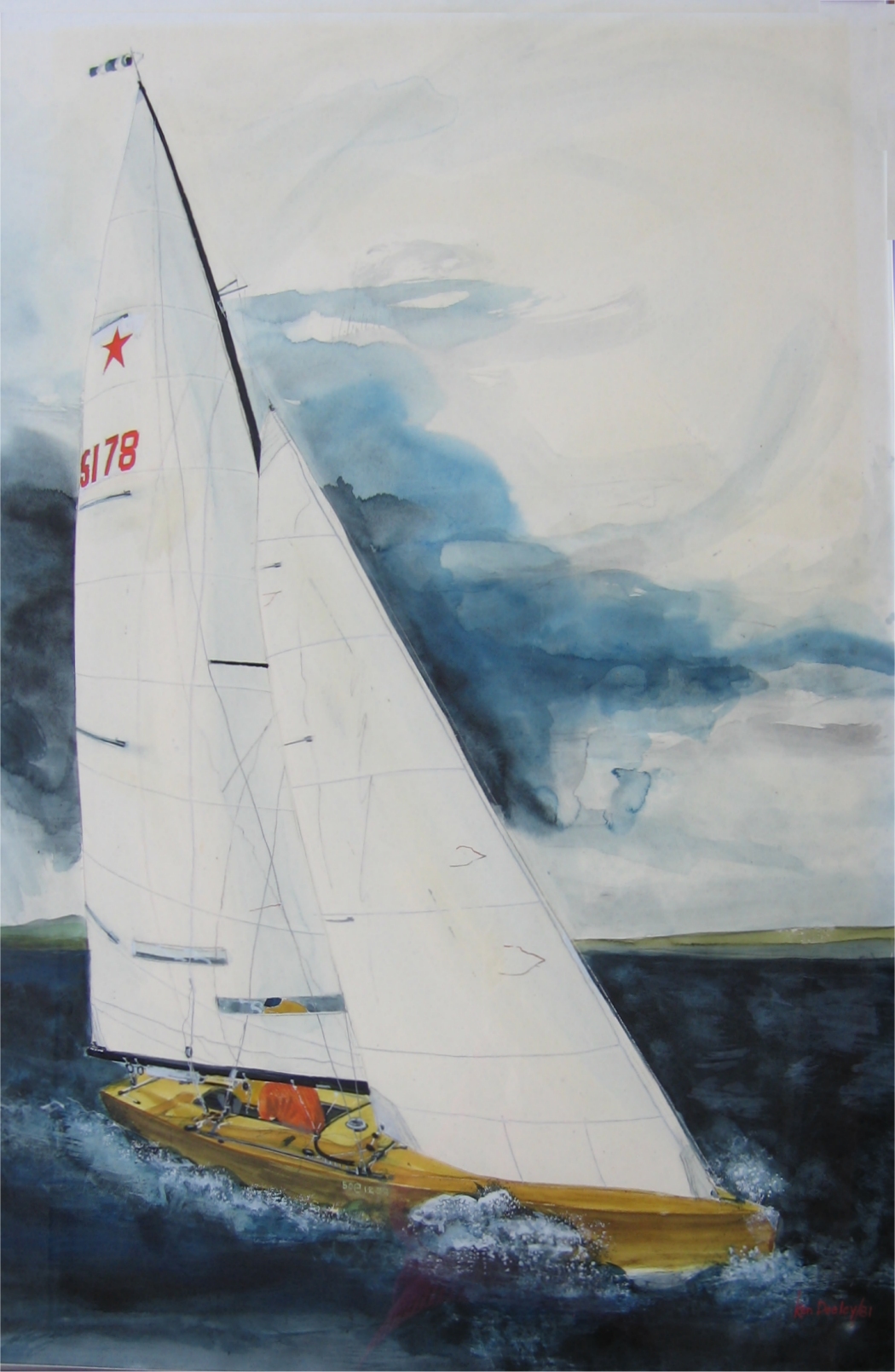 Ken Deeley was elected in 2004 as a Signature Member of the Canadian Society of Marine Artists for his oeuvre of watercolours displaying action and vivacity with colour brushstrokes that were vibrantly personal to his style. The Canadian Society of Marine Artists is proud to present this Retrospective Exhibtion of his work. This exhibition is at The Victory gallery, 205 Main Street, Picton, Ontario and opens on Saturday the 21st of October 2023.
He was a watecolourist whose work portrayed sailing yachts often racing or cruising. As an admirer stated his watercolours were brilliant and something to enjoy.
More of Ken's art can be found on his artist page
He attended the Central Technical School of Art in late 1950's, Ontario Collage of Art in early l960's and became an illustrator, and marine watercolourist. He had many one-man exhibits. Mr Deeley passed away in 2018 and the CSMA was proud to name him as an Honourary Member.
We are working with his family to show his work. This exhibition is special and will allow you to have the opportunity to see these impressive paintings.