The Canadian Society of Marine Artists proudly announces the First International Online Marine Art Exhibition
Opening June 2021
The Canadian Society of Marine Artists is collaborating with other International Societies of Marine Artists in the First International Online Marine Art Exhibition, which will start 15th June 2021, and will continue through to 30th June 2022.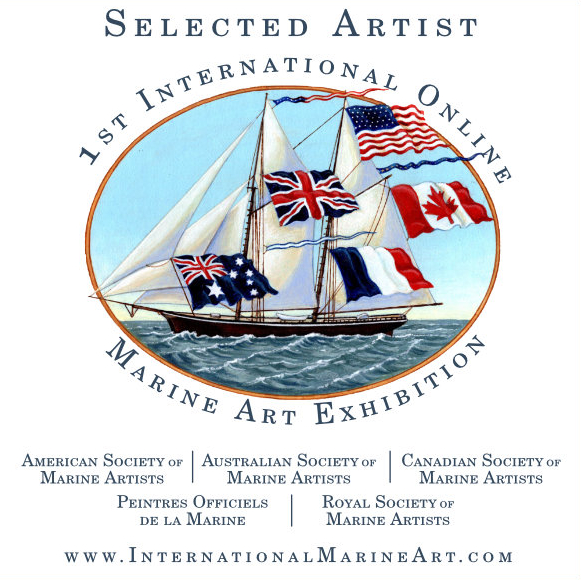 The four other societies are The American Society of Marine Artists, the Australian Society of Marine Artists, les Peintres Officiels de la Marine and the Royal Society of Marine Artists. Our signature members, whose works will be exhibited, are John M. Horton, Ray Warren, Yves Bérub&eacute, Peter Rindlisbacher, Alan Nakano, Stefan Starenkyj, Jean Leroux, Wesley Lowe, Pim Sekeris, and George Wilkinson
Catalogues may still be available for the exhibition giving the background of the one hundred and fifty artists – and their works – from the five major societies of marine artists worldwide.