Canada Day

2022
Celebrate the First of July at the N
aval

M

arine

A

rchive
Antique Outboard Motor Display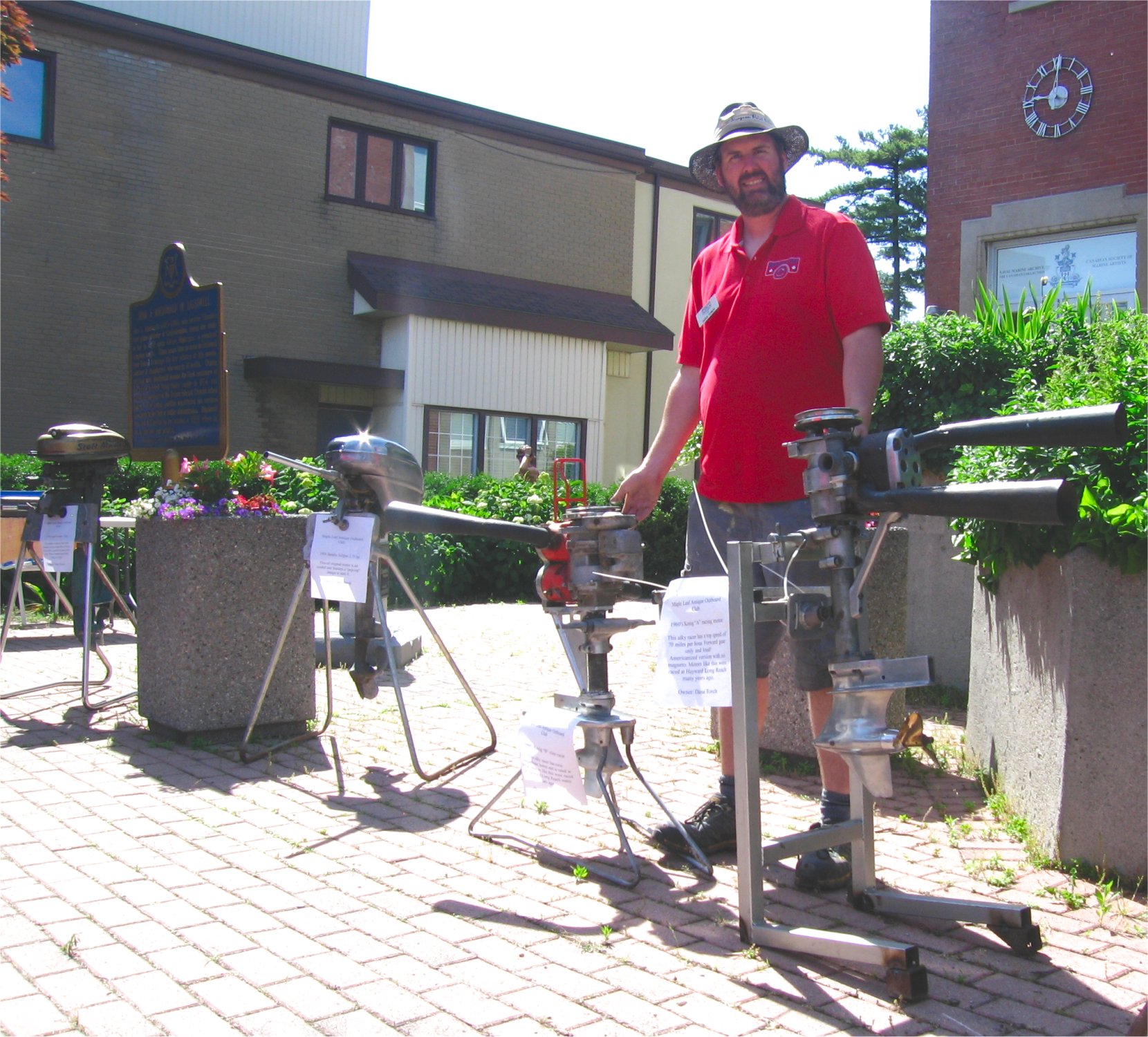 2019 in the Garden, explaining about some of
the Antique motors seen here.
with members of the Maple Leaf Antique Outboard Club
In the front garden of the Victory, enjoy seeing the antique outboard motors and talking with their owners, mechanics, historians and other collectors and enthusiasts. This is a special opportunity to see such a varied collection and have an opprtunity to find out what these motors were used for – fishing, travelling, racing etc.
Naval Marine Archive has extensive holdings about outboard motors available for consultation.
For information about the Maple Leaf Outboard Club please see the Maple Leaf Outboard Club's website.
The Naval Marine Archive
The Victory, 205 Picton Main Street
Tel: 613 476 1177