Winning a membership
The new premises in The Victory opened in July 2007 and from that period to the 27 August 2013, the number of used book sales reached 2,000. The lucky person to purchase the 2,000th book, Mark Olearo, won a free membership to the Naval Marine Archive: the Canadian Collection.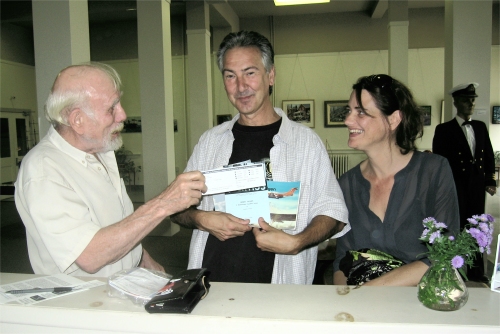 The Executive Director presenting the membership to Mark.
All income from the sales is used to pay for our charitable goals.