Huckins 34' Fairform Flyer
The Huckins Yacht Corporation was formed in Jacksonville, Florida, in 1928 by Frank Huckins, Harold l. Perrin of Boston, and Henry Skinner Baldwin. From the outset, they used the brand name "Fairform Flyer". The Huckins yard also built eighteen PT Boats (Patrol Torpedo) Motorized Torpedo Fast Boats during the second World War, one of them – PT 101 – being "immortalized" by John F. Kennedy.
The following image is from page 1 of MotorBoating, December 1952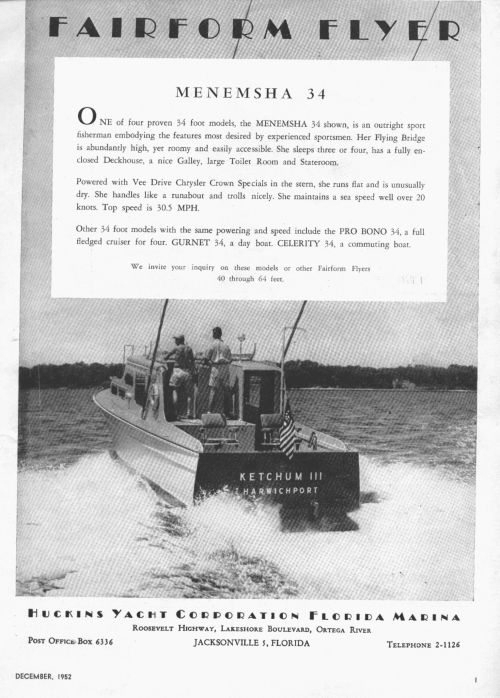 The Huckins 34 foot motor boat.