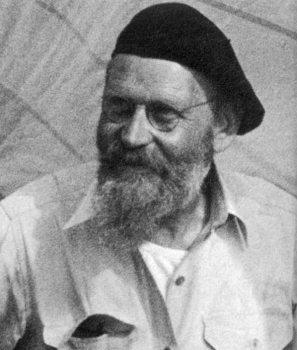 L. Francis Herreshoff
L. Francis Herreshoff (1890-1972)
Biographical Notes:
Lewis Francis Herreshoff, son of N.G. Herreshoff, graduated from the Rhode Island State College in 1910, having majored in agriculture. but soon was appreticed at the Herreshoff Manufacturing Company under his father's tutelage. Between 1917 and 1921 he did design work for the USN, then worked for Starling Burgess (Burgess and Paine) where he designed the 'rule beating' R-Class yachts Yankee. Two years later, working for himself with employees such as Norman Skene qv, designed the R-class Live Yankee which effectively led to the end of that class, and other other racing boats including Tioga (later renamed Ticonderoga). He then slowed down, working alone, and concentrating on extremely detailed drawings, and gaining a reputation for æsthetically good looking cruising designs, and writing quite extensively.
Bibliography: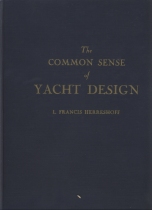 The common sense of yacht design
The common sense of yacht design, New York, Rudder Pub. Co., 1946 First edition in two volumes; ix, 157 ; vii, 176 p. The author treats yacht design as a fine art rather than a mathematical science. This work covers some of his earlier racing designs, but moves very clearly to his overiding interest in cruising design. He shows himself as an individualist - the basis of his legacy as a designer - but demonstartes continuity from his father's design philosophy.
A second edition was published as a single volume by Caravan-Maritime Books in 1974.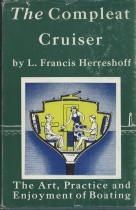 The compleat cruiser
The compleat cruiser: the art, practice, and enjoyment of boating, New York, Sheridan House, 1956, xii, 372 p. Many of the chapters in this work were originally published, in a slightly different form, in The Rudder magazine. In this work, seen by some as a more practical manual for boat owners, the author justifies the reasoning behind his own design principles.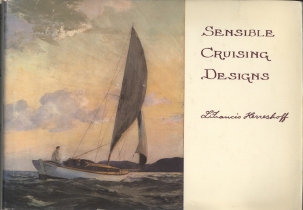 Sensible Cruising Designs
Sensible Cruising Designs, Camden : International Maritime Press, 1973, 393 p. This was L. Francis Herreshoff's last book (he finished the inroduction just a month or so before he died) and is very much a retrospective of his design work with practical considerations, and celebrates his attention to detail in his drawings.