Stormy Weather
Photo album : Part 3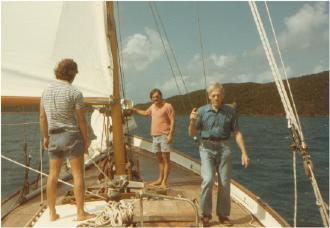 Dan, Billy and Rod Stephens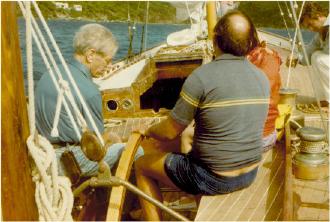 Rod and the Skipper
Rod Stephens, Dan Neri, Billy Havlicek - new sail inventory from Shore Sails. Dan designed them, Rod (left) wanted to check that all was OK. Rod (right) looks on to make sure the helm is neutral. Note that the aft end of the coach roof is not yet "restored". Tortola, British Virgin Islands, circa 1980.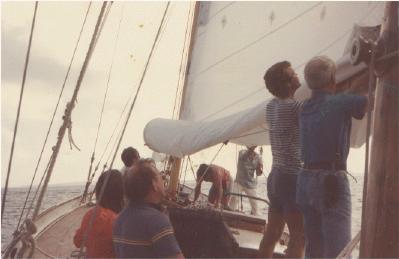 Checking the reef cringle
Rod and Dan check the first reef cringle; note that there was not truly enough breeze, despite the Trade Winds, but Rod was always meticulous in his attention to detail.
&copy The Skipper, 1999