Model Bluenose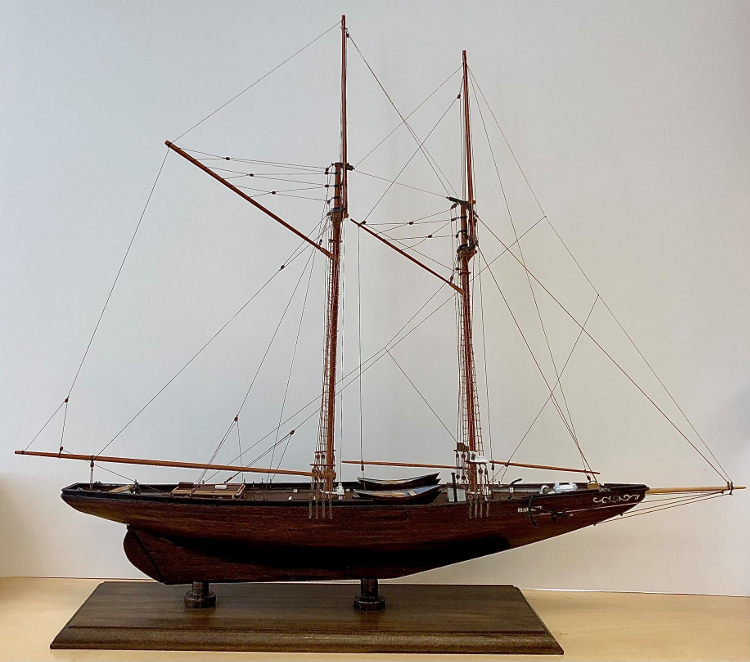 Bluenose
by unknown
This 1921 scratch model of the schooner Bluenose, designed by William Roué and built by Smith & Rhuland in Lunenburg, NS. Note that this model was made from the original plans, as the bow sheer was raised during yard construction. The planking is very fine, with the copper nails still evident. The rig is unfortunately not original. However this model of the Bluenose is a rarety for the craftsmanship of the modeler, and the fact that it is the earliest model we have seen.
This model was scratch built by an unknown model maker, and had been held in the same Nova Scitian family from 1921 to 2017. The model is 33 inches overall, with a beam of a little over 5 inches and a height of 27 inches (keel face to tip of masts). This suggests a scale of1:48.
Our model collection is too extensive to have them all on display at The Victory at any one time. On request, and with a little advance notice, any model in our reserves can be made available to visitors.