Cork model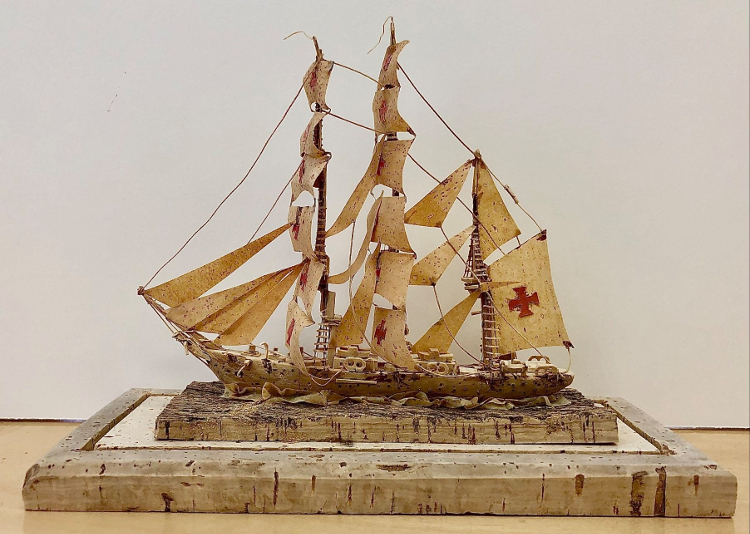 Cork model, possibly the Sagres III.
by unknown
This small model is made entirely of cork. From the sail decoration we surmise that it is based upon the sail training vessel Sagres, the school ship of the Portuguese Navy since 1961. As the third ship with this name, she is sometimes referred to as Sagres III. She was launched under the name Albert Leo Schlageter on 30 October 1937 at Blohm & Voss in Hamburg for the Kriegsmarine. She was confiscated by the Allies ater the Second World War, and after serving in the Brazilian Navy under the name Guanabara, was transferred to Portugal in 1961.
The maker of this model is unknown. The size is approximately 6 ½" or 160 mm overall.
Our model collection is too extensive to have them all on display at The Victory at any one time. On request, and with a little advance notice, any model in our reserves can be made available to visitors.