Model Jamaica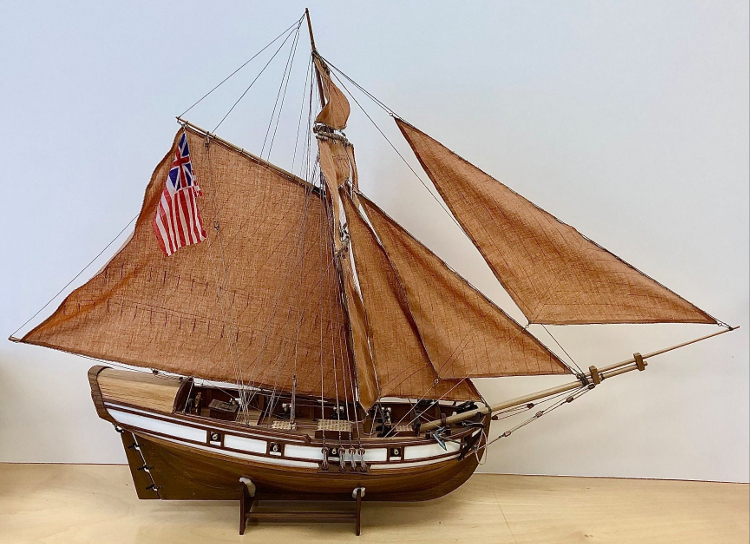 Model of the Jamaica.
by Peter A. Kirk
The Jamaica was built in Bermuda in 1710. Her lines are typical of the sloops plying the West Indies trade routes during the eighteenth century.
This model was made by Peter A. Kirk, a retired RCN officer. This model was made from a Mantua kit, with detail and finish modified and perfected by the model maker, to a scale of 1:45.
Our model collection is too extensive to have them all on display at The Victory at any one time. On request, and with a little advance notice, any model in our reserves can be made available to visitors.