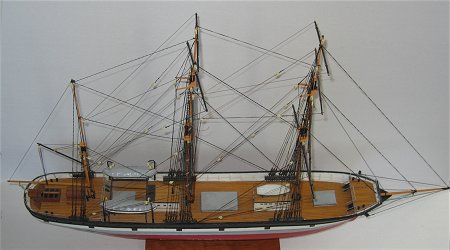 Polly Woodside, deck.
Model Polly Woodside
by N. Wardle
This model was made by N. Wardle; it is approximately 32" in length.
Polly Woodside was an iron bark, commissioned on 17 December 1885. She carried cargo between South America and British ports.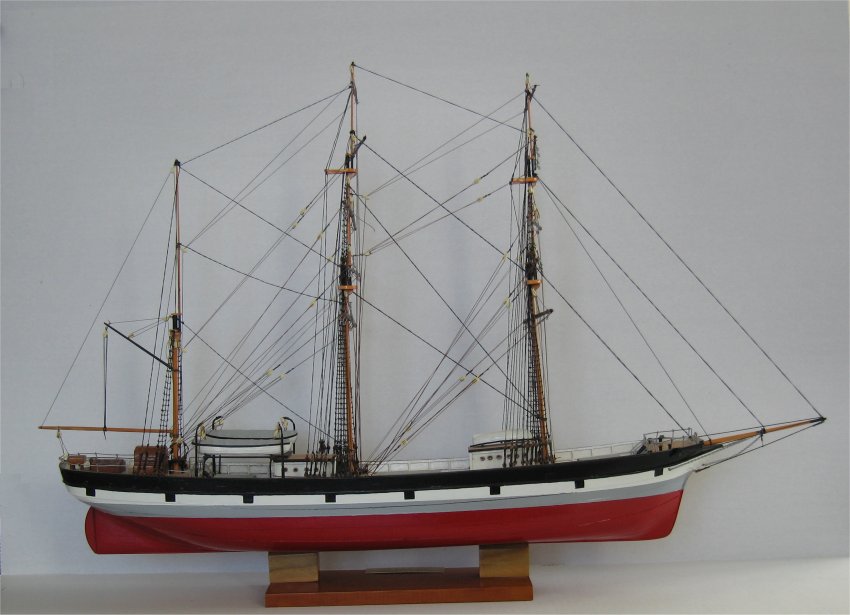 Polly Woodside, barque 1885.
Our model collection is too extensive to have them all on display at The Victory at any one time. On request, and with a little advance notice, any model in our reserves can be made available to visitors.