Model HMS Victory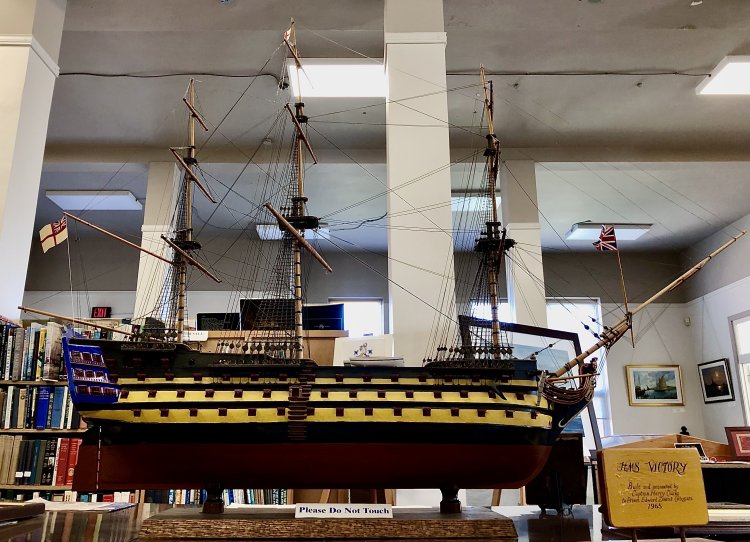 HMS Victory.
by Captain Harry Clarke
This model was made by Captain Harry Clarke circa 1960; he was a Canada Steamship Lines Master, and spent three or four winters completing this model for the young people of Prince Edward County. It was displayed in the Prince Edward Collegiate Institute library until 1999, when more space was needed for computer lab stations; we have maintained it on display for the County youth since then. This model was scratch made, relying upon Charles Nepean Longridge's work The anatomy of Nelson's ships, London, P. Marshall, 1955.
HMS Victory is a 104-gun first-rate ship of the line of the Royal Navy, ordered in 1758, laid down in 1759 and launched in 1765, entering service in 1788. She was moved to a dry dock at Portsmouth in 1922 and preserved as a museum ship. She has been the flagship of the First Sea Lord since October 2012 and is the world's oldest naval ship still in commission.
Our model collection is too extensive to have them all on display at The Victory at any one time. On request, and with a little advance notice, any model in our reserves can be made available to visitors.