Temporary name: ALBERTA (1876)
General
Port of Picton Registry, Number 1 of 1876 :
This Vessel is either being built or about to be built.
Temporary Name: ALBERTA
Description: Propeller.
Official Number:
Intended Tonnage: 125
Where Building: Picton.
Port of Registry / Hail:
Intended Launching: May 1, 1876.
Value:
Builder's Name: David & Wm McMurchy.
Master's Name:
Subscribing Owners:
Intended Length: 100 feet and 5/10ths.
Intended Breadth: 18 feet and 67/10ths.
Intended Depth of Hold: 7 feet and 5/10ths
Masts:
Intended Owners: John Buckenshire & Rathbun & Sons, joint owners.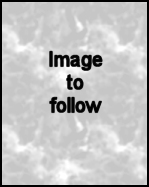 Schooner
See also the entry for the propeller Alberta in our ships Database. Note also t.
First Registration. Name: ALBERTA Location: Port of Picton, Ont. Canada. Date Built: 1876/05/01 Unit Tons: 125 Type of Rig: Propeller. Description: 100.5 feet X 18.67 X 7.7 Source of Data: N.A.C., RG-42, C-2434, VOL220. (2) MMGLK, SHIPS LISTS-CANADIAN REGISTRY LIST, Registry Record 3 of 8.
Vessel Name: ALBERTA Vessel Type: Propeller Nationality: Canada Place Built: Picton, Ont. Launch Date: 5/1/1876 Gross Tonnage: 125(1876) Builder's Name: David & William McMurchy Hull Type: Wood. Classification: "a propeller ALBERTA (1876)" Length – 100.5' X Width – 18.67' X Depth, 7.5' Owners: Buckenshire, John (1876) & Rathbun (1876). Major Events: Whitefish Point, Lake Superior, Collision and Repaired: (merchandise). HOWEVER, THE MARINE RECORD DATED THURSDAY SEPTEMBER 22, 1887 REPORTS A COLLISION BETWEEN THE ALBERTA AND OSBORNE AT WHITEFISH POINT, LAKE SUPERIOR ON JULY 28, 1884. THE ALBERTA IS NOTED TO BE C85765, BUILT IN SCOTLAND.
Wisconsin Maritime Museum, Gerald C. Metzler, Great Lakes Vessel Database. Record #28087. (3b) Marine Record of Thursday Sept 22, 1887 found under that date at the Maritime History of the Great Lakes database on reel #2.
References and source notes
(3) Note: the collision with the OSBORNE was by the much larger passenger steamer Alberta O/N 85765 – a different vessel, built Clydeside, Scotland.