The schooner Frederica (1880)
General
Port of Picton Registry, Number 1 for 1880 :
Intended name: FREDERICA
Type: Schooner
Official Number:
Tons: ---
Build Location: Picton
Port of Registry / Hail:
Intended Build Year: 1880
Value:
Builder's Name & Date of Certification:
Intended Launching: Thursday, July 1, 1880
Intended: Length: 107 feet.
Intended: Breadth: 24 feet.
Intended: Depth of Hold: 9
Masts: [2]
Intended Owners: Walter Ross.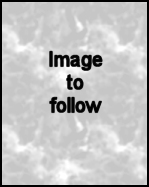 Schooner
See also the entry for the schooner Frederica in our ships Database.
First Registration: Name: FREDERICA; Location: Picton, Ontario, Canada. Registration: 1/1880: Built At: Picton: Build Date: 1880/07/01 Length: 107; Breadth: 24; Depth: 9
British Whig, Saturday, 26th of June, 1880, p.3 : Marine News. A new schooner, built at Picton during the past winter, was launched on Thursday. Note: while the ship was unnamed, this launching is only four days earlier from the stated build date of July 1, 1880.
In checking the Sessional Papers from the Dept. of Marine in 1887, there are two schooners built in Picton in 1880. The MAPLE LEAF, Official Number 73914 whose dimensions were 91 x 21 x 7; and the HANLAN, Official Number 80952 and her dimensions were 86 x 21 x 8. Both schooners smaller that the FREDERICA'S stated dimensions.
References and source notes
(2) Marine Museum of the Great Lakes at Kingston, Online Resource – Canadian Registry List.
(3) K.C. and The Maritime History of the Great Lakes
(4) K.C.