The steam yacht Geraldine (1888)
General
Name: GERALDINE
Type:
Official Number: 80959
Tons: 18
Where Built: Picton
Port of Registry / Hail:
Build Year: 1888
Value:
Built By: H. Stanton
Master's Name:
T.H. Lawry, Hamilton, Ontario.
Length: 54 feet
Breadth: 9 feet
Depth of Hold: 4 feet
Masts:
Renamed: VERGEY
Final Disposition: Removed from Register.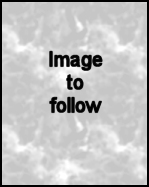 Geraldine
See also the entry for the steam yacht Geraldine in our ships Database.
Newspaper transcriptions
British Whig, Kingston. June 18, 1888 p. 8 Marine Paragraphs: The GERALDINE is the name of A. Soby's new steam yacht, Picton.
British Whig August 15, 1889 p. 1 Marine Intelligence: Arrival of a steam yacht: GERALDINE from Perth, owned by Peter McLaren, bought from Mr. Laurie of Hamilton
British Whig September 1, 1899 p. 6 Marine Notes: Hon. Peter McLaren's yacht, GERALDINE, left this afternoon for Perth.
Renamed VERGEY, Canada, in 1898. Official Number possibly C80959? Taken from the Herman Runge list, supplied by Mr. W. McNeil of Toronto, as a contribution to the Maritime History of the Great Lakes.
References and source notes
(2-4) Newspaper transcriptions donated by Mr. R. Neilson.