The schooner Niagara (1873)
General
1. Port of Picton Registry, Number : 43
Name: NIAGARA
Type: Schooner
Official Number:
Former name:
Tons (registered): 220
Tons (net):
Where Built: Picton, Ontario.
Port of Registry / Hail: Picton
Build Year: 1873
Value:
Builder's Name & Date of Certification: John Tait, 25 October 1873
Master's Name: Solomon Collier
Subscribing Owners: Chas. Wilson, Solomen & J. Collier
Length; 120 feet.
Breadth; 26 feet and 4 inches
Depth of Hold; 11 feet and 6 inches
Masts: Two
Stern: square
Bowsprit: Standing
How Built: Carvel
How Rigged: Schooner
Figure-head: None
Decks: One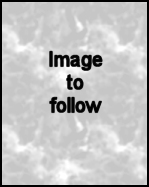 The schooner NIAGARA.
See also the entry for the schooner Niagara in our ships Database.
NOTATIONS: Chas. Wilson, Solomen & J. Collier, all owners sold to Byron Wilson. Fred Robertson and Ross Robertson, all of Goderich & Kindcardine, dated April 14, 1874 they sold to Thomas Rooklidge of Kincardine by auction; dated November 9th, 1876. Notations: Carried to new book. I have from enquiries made, reliable information that this vessel is, lost, destroyed or broken-up. Register closed December 31, 1897.
Collection of C. Patrick Labadie. Vessel Names; NIAGARA, differs in minor detail:
Built At: Picton & Roblin's Mills, Ont. [Roblin's Mills is approx. 4 miles N.E. of Picton. The bulder, John Tait is known to have worked at both.]
Built on Bottom Of: Perhaps an Older Known Craft. [We find no evidence of this.]
History:
1874: Owner, Charles Wilson, et. al. Ownership Notes: Collier Bros.
1874, April 14th: Owned by Byron Wilson et al, Goderich & Kincardine, Ont.
1876, Nov 9th: Owned by Thomas Rooklidge, Kincardine.
1876, Dec 1st: Owned by True et al, Kincardine.
1877, Oct: Damaged in Lake Erie gale.
Date Unknown: sunk off Port Maitland, Lake Erie.
1879: Owned, Beard et al, Picton; 297 Gross Tons.
1884: 307 Gross Tons.
1891: July: Aground, Parry Sound, Georgian Bay, Lake Huron.
1891: Dec 31: Register Closed; "Vessel lost, destroyed, or broken up".
1898: In Commission. 1899: Final Disposition: Long Point, Ontario, Lake Erie. Date: Lost with all hands on December 5th, 1899. [Incorrect, this loss was of the barge NIAGARA, O/N 73951.]
Newspaper and other transcriptions
British Whig December 9, 1899. p 1. Buffalo, Dec 8th. STEAMER IS LOST. The loss of the wooden steamer NIAGARA, and the crew of sixteen in a gale off Long Point, Lake Erie.

British Whig Dec 12, 1899 p1 Almost a week overdue, and cargo assigned to her has been washed ashore. She loaded at Parry Sound, and shingles (cargo) marked "Parry Sound" have been found.

Kingston Daily News April 7, 1874 p.2 The new schooner NIAGARA, built at Green Point for Messrs. Wilson and Collier, and now in Picton Harbour, has been sold for $18,000. Her carrying capacity is about 17,000 bushels.

Shipping Record of the Port of Goderich, 1882: Schooner NIAGARA, of 220 tons, from Meldrum Bay, to Goderich, arrived May 9, 1882 with a cargo of 249,515 feet of lumber.
Schooner NIAGARA, of 220 tons, loaded at Goderich, 653 barrels of salt on Sept 7, 1882.
Schooner NIAGARA, of 220 tons, loaded at Goderich, 1144 barrels of salt on Nov 11, 1882.

Toronto Globe & Mail, Thursday May 21st, 1885 Navigation: Owen Sound, May 20th; Departures: Schr. NIAGARA, Byng Inlet.

Globe & Mail Saturday May 23rd, Owen Sound; Departures: Schrs, RESTLESS and NIAGARA to Byng Inlet.

Name of Ship: NIAGARA Port of Registry: Picton Rig: Schooner Year Built: 1873 Where Built: Picton Propulsion: Sails Dimensions: Length; 120' X Breadth; 26.3' X 10.5' Registered Tons: 220 Owners: R. Baird, Kincardine. (2) Sessional Papers, Dept. of

Marine, Ottawa 1887. Page 273. WRECKS AND HEAVY LOSSES: July 1st, 1891. The schooner NIAGARA, ashore at Parry Sound is a total loss. The boat had no rating and uninsured. (3a) Marine Review August 6, 1891.

Marine Review, December 17th, 1891. Schooner: NIAGARA Owner: Baird Home Port: Picton Capacity, Gross Tons: 583 Valuation: $3,700 (3b) Total Losses During 1891.
References and source notes
(1) Picton Register
(2) Great Lakes Maritime Collection; Alpena County, George N. Fletcher Public Library.
(3-11) Online Resource, Maritime History of the Great Lakes, Newspaper Transcriptons.