The schooner Phoenix (1852)
General
Port of Picton Registry, Number 2 :
Name: PHOENIX
Type: Schooner
Official Number:
Tons: 121
Where Built: Athol
Where she belongs: Picton
Build Year: 1852
Value:
Builders name & date of certificate: Thomas Rickson & A. Palen
Master's Name: John Stanton
Length: 80 feet
Breadth: 19 feet & 6/10ths.
Depth of Hold: 9 feet
Masts: Two
Stern: Square
Bowsprit: Round [sic]
How Built: Carvel
How Rigged: Fore & Aft
Figure-head: Scroll
Decks: One
Subscribing Owners: Wm. A. Palen & John Stanton, farmers of Athol joint owners.
NOTATIONS:
NOTATIONS WRECKED & LOST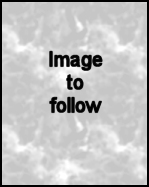 Schooner Phoenix
See also the entry for the schooner Phoenix in our ships Database.
1852 Registered, Picton, ONT. 1853 Rebuilt; 120 tons. 1854 Owned Stanton & Co., Picton. Post 1854 Wrecked & lost.
Newspaper transcriptions
1855: County owned schooner PHOENIX, under Capt. John Stanton, feared lost. Were all County crew.
References and source notes
(2) C. Patrick Labadie, Alpena County George N. Fletcher Public Library
(3) Naval Marine Archive, Willis Metcalfe fonds